Malay (Special Programme)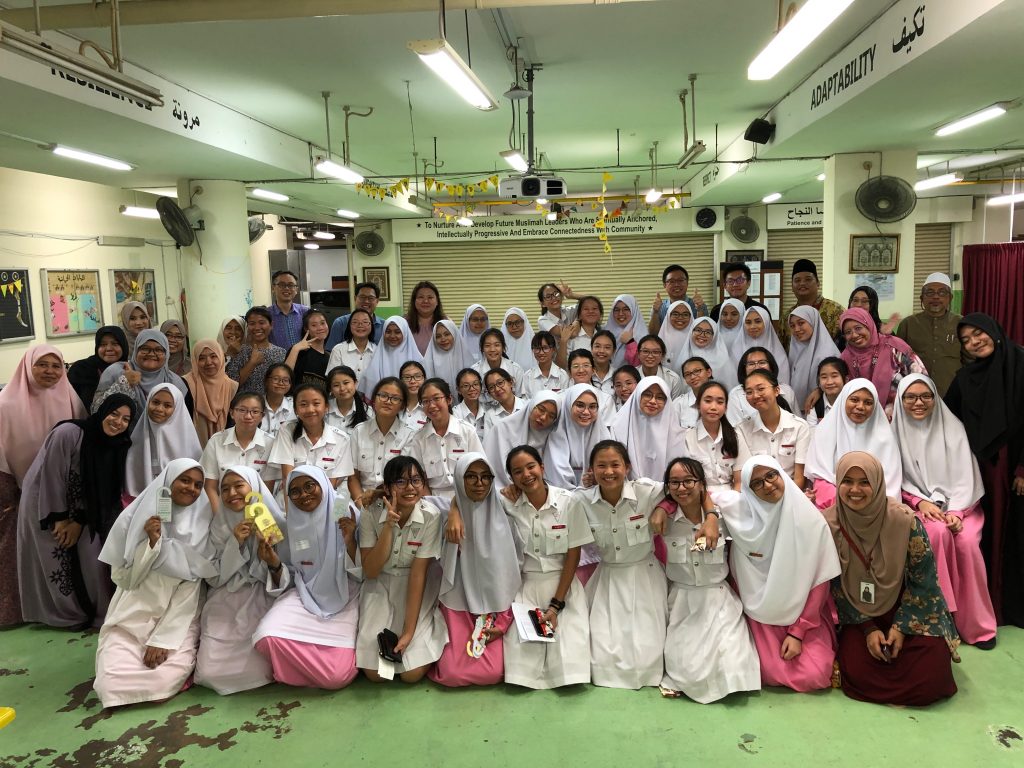 Chung Cheng High School (Main) offers Malay (Special Programme) [M(SP)] to interested students at Sec One as long as they have not offered Higher Malay/Malay as their MTL at PSLE. Students will sit for the GCE O-Level Examination when they are in Sec Four. A student who passes M(SP) at the GCE O-Level Examination and who qualifies for admission to a JC/MI will be given a concession of two points in his application to the JC/MI of his/her choice.
A student who offers M(SP) in the GCE O-Level Examination will be allowed to use the M(SP)  grade in lieu of a Humanities subject grade for admission to the JC/MI.
Students who offer M(SP) learn about the Malay Language and cultural heritage of Malays who form a majority population in South East Asia. At the end of four years, students will acquire the linguistic skills in listening, speaking, reading and writing. Since 2014, the school has collaborated with the Malay Heritage Centre to train Sec One M(SP) students to serve as docents at the Centre.  Learning and thinking is no longer limited to the classroom as students apply their oratorical skills in public domains as well. This rich learning experience will help students to acquire the necessary 21st Century competencies and skills.
The school also partners Madrasah Al-Ma'arif Al-Islamiah, where students join their friends at Madrasah Al-Ma'arif Al-Islamiah for Iftar and Hari Raya Celebrations. In return, our students have the opportunity to host them during festive occasions such as the Mid-Autumn Festival.