Music Special Programme & Enhanced Music Programme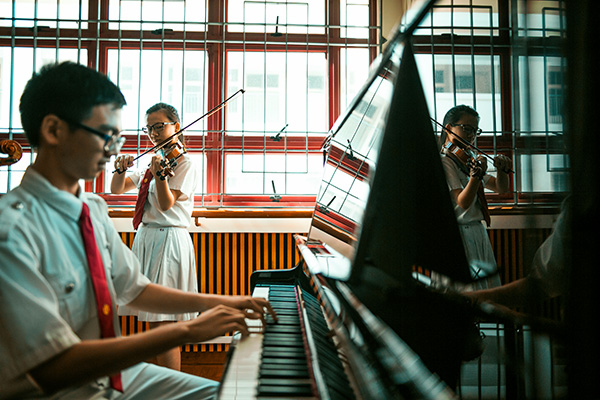 The Music Special Programme (MuSP) seeks to develop Sec One & Two students' passion in music. Students are immersed in an enriched musical environment comprising weekly music lessons, music-making activities and opportunities to perform when they participate in music CCAs. Most MuSP students will continue their study of the subject at the O-Level by joining the Enhanced Music Programme. More information for both programmes is found in the enclosed brochure.
MuSP students and non-MuSP students with passion in music are encouraged to join the Enhanced Music Programme in Sec Three. You may also visit the MOE website: https://beta.moe.gov.sg/secondary/courses/express/electives
If you have any query on our music programmes, you may direct your email to cchms@moe.edu.sg .  Please leave your name and contact number in your email.